EDAN Instruments, INC. as a global high-tech company dedicated to providing innovative and high-quality medical devices, with five product categories including IVD which is subdivided into POCT and laboratory diagnostics, we continuously participate in the 70th AACC, the most important Annual Scientific Meeting & Clinical Lab Expo in America, with this year's theme of "From Clinical Department's to Laboratory's, We Care More", by showcasing our latest and competitive in-vitro diagnostics products, in Chicago USA, from July 31st – August 2nd, 2018.
Edan develops and provides both POCT (Point Of Care Testing) devices of m16, CT3, i15, which used in Clinical Departments, and IVD (In-Vitro Diagnostics) analyzers, they are H50, H30, DS-500i, which assists small and medium size Laboratories analysis.
Aiming to provide high quality, time efficiency, and cost competitive products and services to our customers, Edan dedicate in developing more POCT and IVD devices in a wide range, since From Clinical Department's to Laboratory's, We Care More. With accurate diagnosis, easy maintenance, and mature system platform, Edan's products had been rewarded excellent reputation in the market.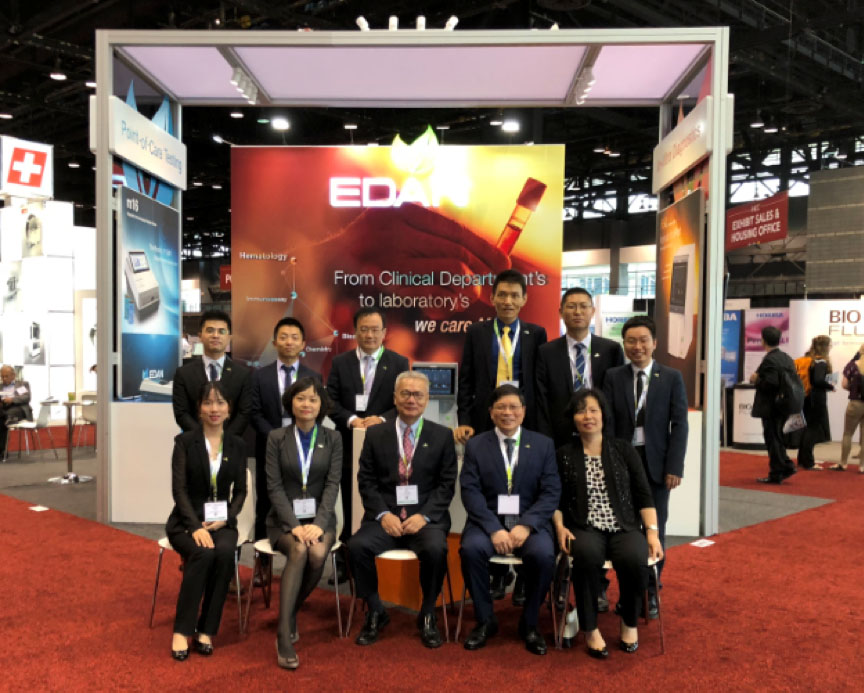 Regarding AACC as one of Edan's most important oversea exhibitions, Edan top management pay high attention to it and they are present at the event during show days. They are including Edan's CEO Mr. Hao Zhang, Chief Scientist Vice President Doctor Lin Chao, Professor Michael Noeh, International Sales Department General Manager Mr. Jack Xie and Executive Director of Global Marketing & Strategic Planning Mr. Alex You.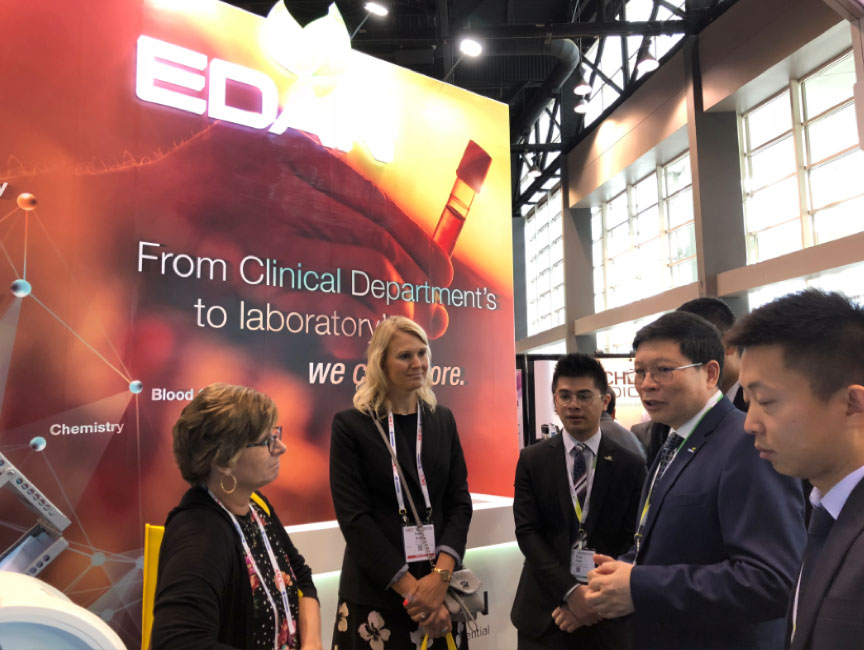 Doctor Lin Chao is introducing Edan to visitors

H50, 5-part auto hematology analyzer
Based on the mature technical platform and user-oriented design, H50 comes as an updated 5-part auto hematology analyzer with state of the art technology, simple operation, fewer reagent consumption and better performance. It is a much smaller but favorable package that fits all clinical situations.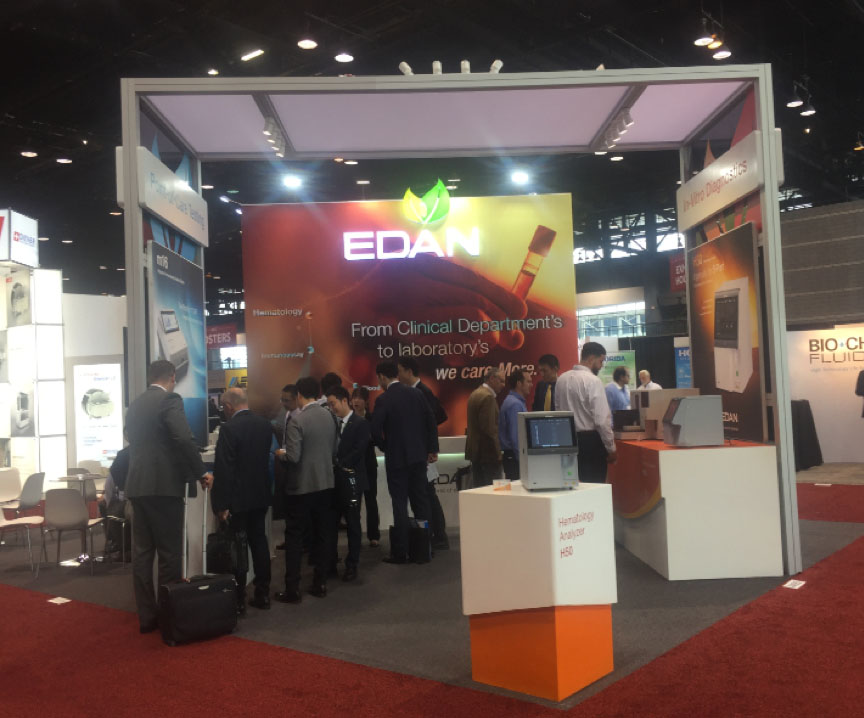 m16 Magnetic Immunoassay System
m16, a POCT magnetic immunoassay system is also on display at the exhibition. It provides high sensitivity results with better stability in a shorter test period by its unique GMR sensor. Multi-parameters available in one test cartridge and expandable test menu help m16 become a competitive product among the commercial POCT diagnostic products.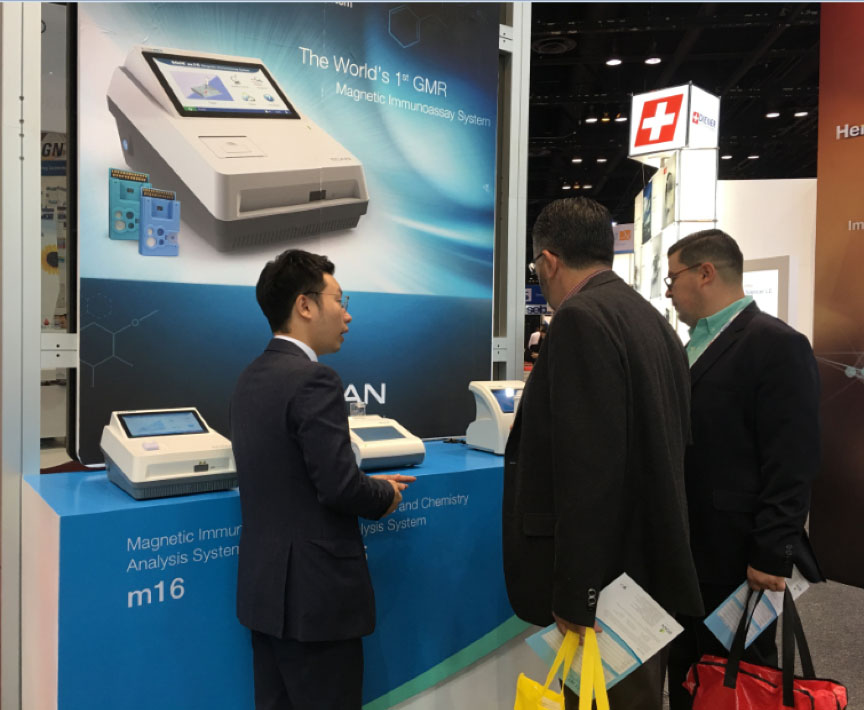 Visitors are attracted by POCT products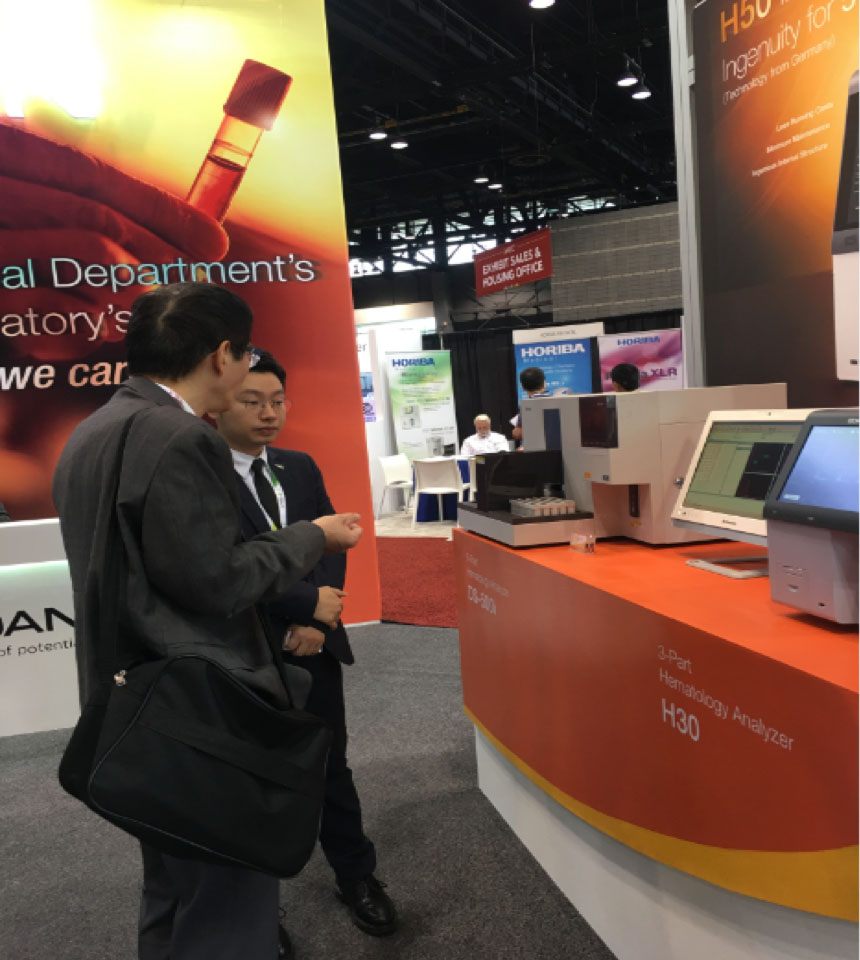 Visitors show interest to IVD products