(ANAHEIM, CA, Aug 8, 2019) -- Edan Instruments presented at the AACC Annual Scientific Meeting & Clinic Lab Expo, the world largest exposition for clinical laboratory products and services, from Aug 6 to Aug 8, 2019. This time Edan is back to AACC with its upgraded In-Vitro Diagnostic (IVD) devices and Point-of-Care Testing (POCT) products.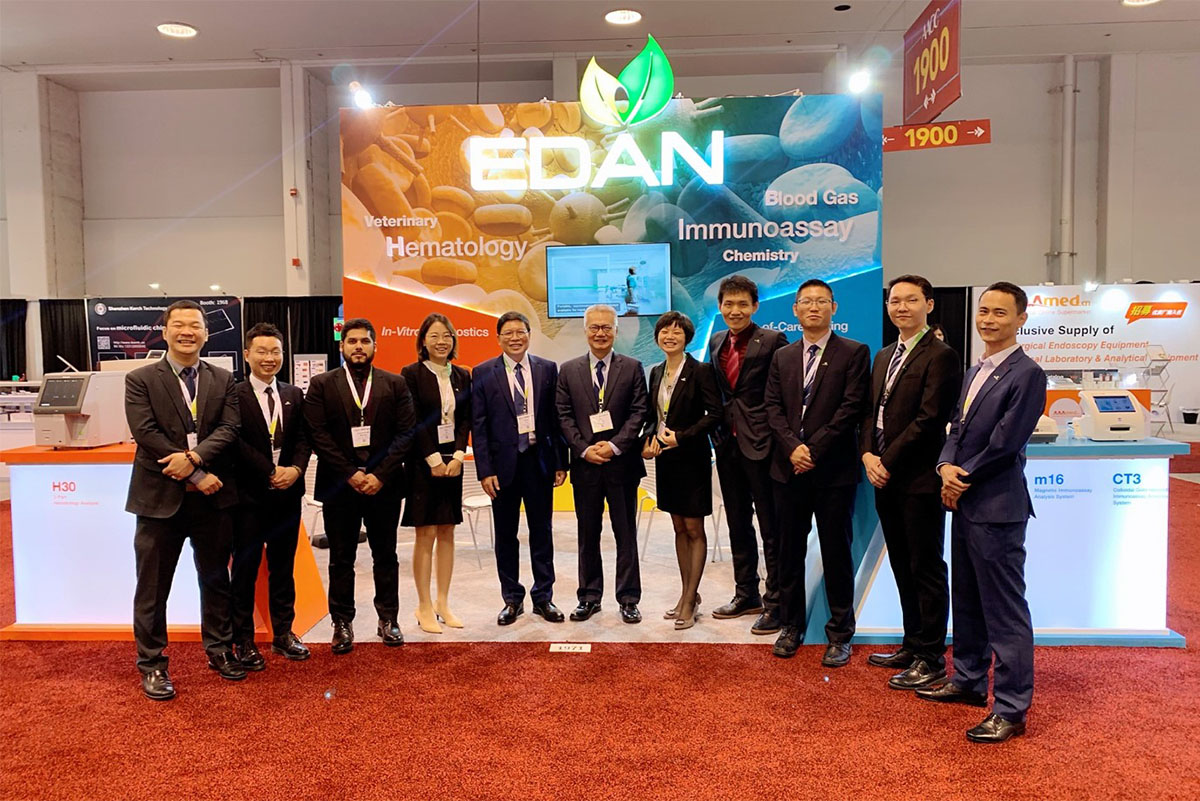 "We valued mutual communication and feedback from our clients a lot. So, it has always been a pleasure and our priorities to fulfill different needs and customize the products for our clients." Said by Edan's IVD/POCT product manager, Bo Wang.
As one of the upgraded products, Edan's colloidal gold-labeled immunoassay analyzer CT3 could test Hemoglobin A1c (HbA1c) which will fulfill the need for diabetes diagnoses. Besides CT3, our flagship products hematology analyzer H50, blood gas analyzer i15, and magnetic immunoassay system m16 also presented at AACC 2019.
With the presence at AACC, Edan hoped to tighten the bond with the clients and to further introduce its product in person with a vivid live demo. "We have collected multiple useful insights and feedback from the viewers. These suggestions will lead us to the next phase of our products," Bo said. According to Edan, there is more to expect next year and anyone in its IVD/POCT products can find more information on http://www.edan.com.cn/html/en/index.html.