To meet key trade decision makers from across North, Central and Latin America, Edan attended FIME as gold sponsor again in Orlando during 16-19 July 2018, aiming to supply more options to improve patient care and streamline operations to become more time efficient and cost effective.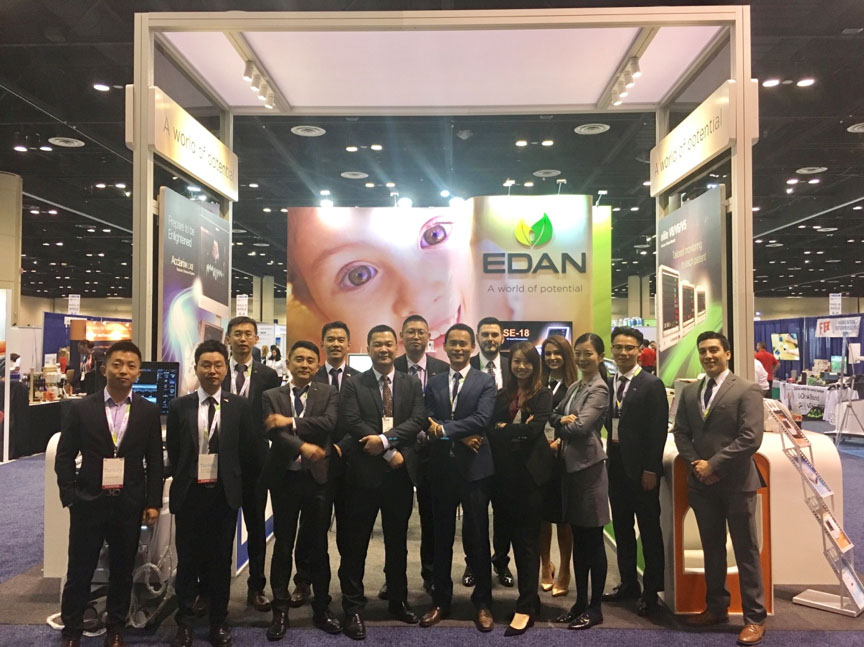 H50, 5-PART HEMATOLOGY ANALYZER
H50 is the advanced 5-part auto hematology analyzer product that has simplified the operation process, with less consumption of the reagents and better performances at the same time. In addition, its modern outlook and scientific internal structure design made it cost efficient and it is favored by a lot of clinician.
FTS-6 CENTRALIZED TELEMETRY MONITORING SYSTEM
The powerful FTS-6 made a profound impression to some visitors, which is the revolutionary fetal monitoring system from Edan, is a breakthrough design with centralized workstation aimed to improve the entire monitoring process for both caretaker and mom-to-be. As a central monitor system, the FTS-6 can also be functioned as a PC. With up to 15 wireless transducers it can monitor single, twins or triplets. FTS-6 has changed the traditional way of fetal monitoring examination, which facilitates the streamlined workflow into clinical daily routine. Mom-to-be could also enjoy the freedom of move during the examination using the wireless transducers.
U60 DIAGNOSTIC ULTRASOUND SYSTEM
With its compact design, user-friendly operation and advanced imaging technologies, the U60 system offers a broad range of clinical applications to address all of your imaging needs. The U60 provides excellent detail, contrast resolution and image uniformity without sacrificing penetration. Excellent color and Doppler sensitivity detects small low flow vessels.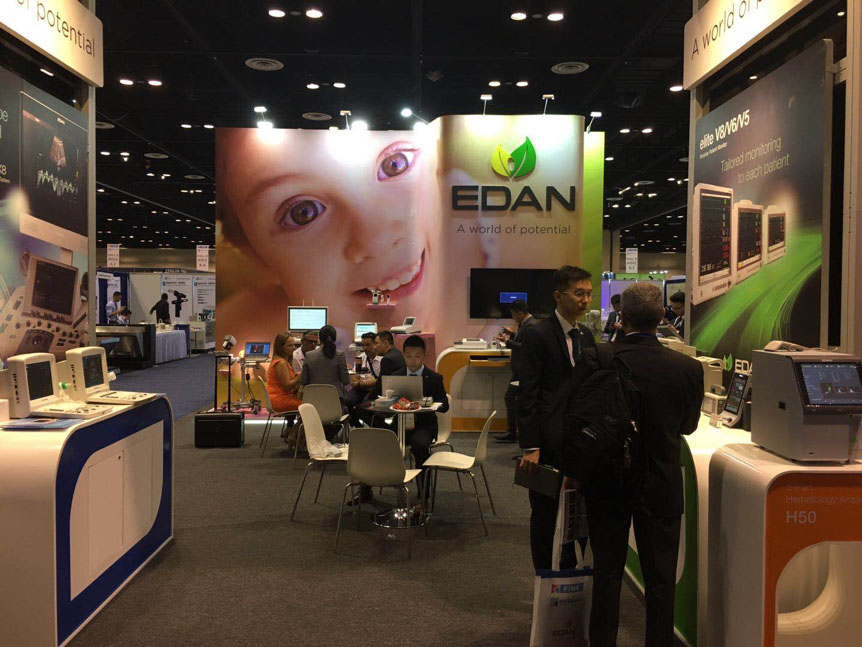 For more information, please check FIME TV show below:
https://www.youtube.com/watch?v=OGZnwDmz4OU
https://www.youtube.com/watch?v=QAPlH1mkr8U